THE HOTEL
Salvator Boutique Hotel
SALVATOR HOTEL – YEARS OF TRADITION
The hotel complex caters for all holiday needs and day to day needs will easily be taken care of as the restaurant chef can rustle up meals on request that can be delivered or even cooked in individual villas.
Also a private shopping service is available for the villas which means more time can be spend relaxing and enjoying the Hotel's extensive facilities.
The complex has been built amphitheatre style on a hill surrounding the area locally known as Kyperi – affording breathtaking views of the lush green olive groves and shimmering Ionian Sea beyond with the islands of Paxos & Antipaxos in the background.
Guests visiting Salvator will always have a personal and dedicated service as even at full capacity only 55 guests will be resident.
This is a new venture for the Zigouris family, who has been in the hotel industry since 1884. Salvator Villas and Spa Hotel named from the famous explorer, a lover of nature and wild life preservation. Archduke Ludwig Salvator has inspired the creators of this luxurious boutique hotel to bring a unique experience of class. Style and tailored luxury with you in mind.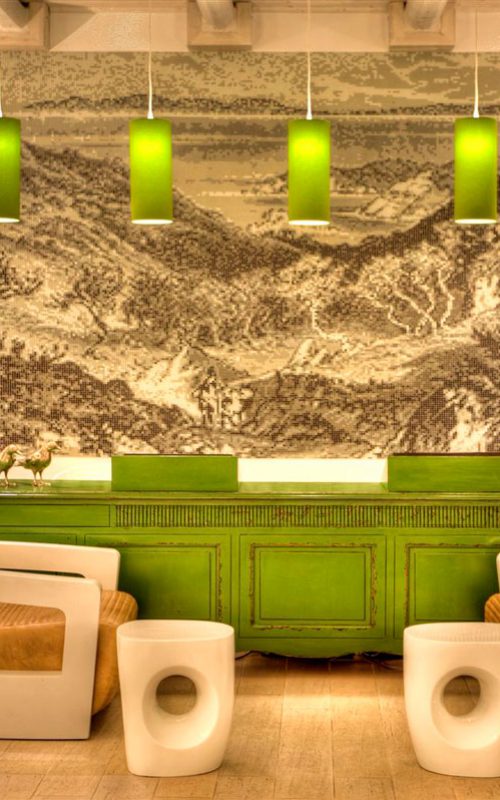 WHEN THE TRADITIONAL MEETS THE MODERN
We are a family run Hotel and Tourism company based here in Parga. Our ancestors started the very 1st hotel in Parga in 1884, ( the hotel Acropol ).
Always being in the capable family hands, our parents expanded their operation by building another two hotels the Bella Vista Hotel Apartments, the Tourist hotel apartments. Our parents by seeing the changes in Tourism managed to send 3 of the 6 brothers to Switzerland in order to aquire higher education in Hotel and Tourism industry.
After our studies and a period of 7 years working abroad to well established companies such as Hilton ( London), Hotel du Rhone (Geneva), Hyatt (Montreux) and others, decided to then come back and continue our parents work. In 1992 we started the Castello Restaurant (a Mediterranean and International cuisine restaurant) which continues to the present day by the management of Alexios, one of our brothers.
The following year in 1993 we opened the Pargahotels.com.gr your travel agent in Parga Greece travel office (located near the local bus station) and ever since we are trying to ameliorate ourselves in all possible ways, service, customer support, competitive prices. Here you may find all information for accommodation in Parga, local excursions, internet service and ship tickets to all major ports and more…
WE ARE GLAD TO BE OF SERVICE TO YOU.
We would like to offer our services with honesty and caring to all our clients (friends). We hope to be of service to all your needs and rest assure as travel industry professionals we will provide you with an excellent service.
Parga village is an unspoiled paradise, steeped in history and the hottest holiday destination. Sandy beaches and crystal clear blue Ionian coastline will impress even the most discerning of clients. Parga, an ideal base to explore.
There's so much more to tell you…our goal is always '110% guest satisfaction'. We would like to introduce you to Parga's many historical attractions. For all your requirements when visiting Parga we look forward to being of service to you. With our warmest regards

Antonis Zygouris & team.